Anxiety and Depression: The Difference and Similarities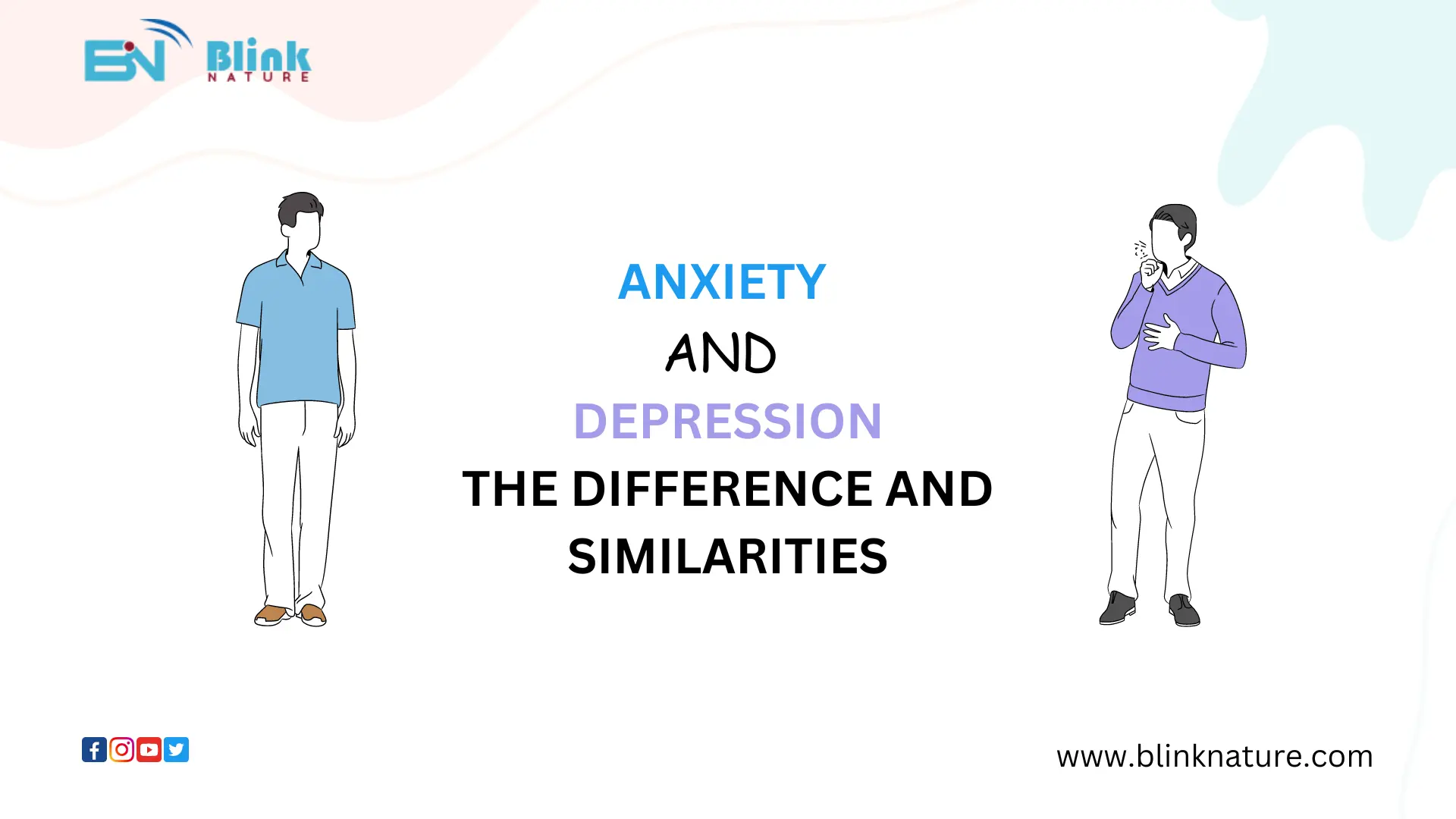 ---
You must have heard the terms depression and anxiety occasionally in your daily life. But how much do you know about these terms? People assume that depression and anxiety are the emotional state of mind and are the same. But they both have some distinctive differences between them.
Anxiety and depression are common reactions to stress and other life challenges. Significant life changes such as losing loved ones or a small job transfer lead to stress, depression and anxiety. These mental health terms may look similar but have many differences between them.
Anxiety: Overview of illness
Anxiety is a type of mental health that leads the person to fear, stress, worry, and nervousness. People usually feel nervous about many things that happen in their life such as making significant decisions, going for interviews, or working on problems. Still, little fear is normal; it does not harm your body. But when that fear goes beyond that common factor, it is a sign of anxiety disorder. It is the most common mental condition that mainly occurs in adults.
Symptoms of anxiety may include:
irritability
muscle tension
feeling restless
lack of concentration
difficulty in sleeping
What should I know about Depression?
Depression is way more similar to anxiety; it also negatively affects your body. However, depression created hopelessness, sadness, or lack of interest. It is something that lasts for longer more than two weeks and can impact your daily tasks.
Depression has the symptoms of:
feeling sad
appetite change
low energy
oversleeping or difficulty in sleeping
feeling worthless
How can we relate anxiety and depression?
Feeling depressed and anxious regularly without any reason may be a sign of mental health disorder. Regular stress and depression can lead to an anxiety disorder or panic attacks. You don't need to suffer both anxiety and depression simultaneously. But some studies on mental health shows that more than half of the people diagnosed with depression can also suffer from anxiety.
Both anxiety and depression are an issue of concern but are treatable illnesses. Both of these conditions require medical treatment to decrease the symptoms. Some most common symptoms of anxiety and depression are insomnia, nervousness, problem in concentration or focusing.
You can experience fear, panic, attacks, and sudden panic when anxiety. And depression may include anger, low energy, constant sadness, or hopelessness. Clinically depression is the outcome of regular stress that can affect your daily life. People who are depressed may experience panic attacks.
Are both depression and anxiety the same?
Primarily those who experience depression may also suffer from anxiety. These people often feel worried and anxious. Any of the symptoms can trigger each other. People diagnosed with acute depression or other mental health problems may develop the symptoms of depression.
Similarities in treatment
When we talk about anxiety and depression disorder, one most clear similarity is the treatment of the illness. There are two main treatments for both conditions: psychological therapies and medical treatment.
Psychological treatment includes talking about your thoughts, feeling with a professional. It includes CBT, which aims to change how you think, feel, and behavior.
There are certain antidepressants that are effective on people with the symptoms of anxiety and depression. SSRIs are the most common ones, but your doctor may recommend other medicine depending on your symptoms.
What is the possible difference between depression and anxiety?
Excessive stress is the primary reason for anxiety and depression. It typically fades away when relevant stress disappears. However, chronic stress shoot up into worry and depression. So it is essential to reduce or eliminate stress at the initial stage.
Both anxiety and depression are the outcomes of chronic stress. However, anxiety is a high energy state, and depression is low. In a simple context, depressed people often experience a lot of anxiety, even to the extent of mild to severe panic attacks.
Difference in Symptoms
Comparing the symptoms of anxiety and depression is one way to differentiate between them. Anxiety symptoms may include fatigue, sweating, nausea, insomnia, panic attacks, or isolations. Whereas depression symptoms are almost similar to anxiety, excessive fear and worry are not directly related to depression. Feeling depressed or anxious can lead to suicidal thinking.
Are depression and anxiety co-occurring?
According to several studies, anxiety and depression are often co-occurring and work as cycles. Thede two disorders have every complicated and close relationship. The chance of re-occurrence of depression is much higher than when you already have an anxiety disorder. Approximately half of the people suffering from depression also suffer severe anxiety or anxiety disorder.
When to consult a doctor about my symptoms?
Once you notice any depression or anxiety disorder symptoms, you should talk to your therapist before the symptoms get worse. The psychological symptoms may lead to isolation and affect the day-to-day tasks such as performance in school or office.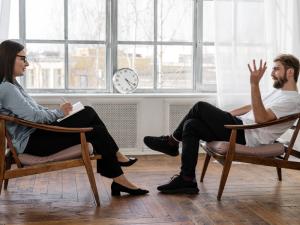 When you are dependent on alcohol and drugs to cope up with anxiety or depression, you should consider rehabilitation as soon as possible. The team of experts will help you attain a substance-free lifestyle and help to great your mental health.
The stress and anxiety left untreated may limit your social and behavioral health, ability to maintain relationships, or feel normal. Consult a specialist immediately when you are unsure whether you have stress, depression, or anxiety. The recovery of the illness becomes easier when you know the cause of the issue and get proper treatment. You can include some common therapy like CBT, exercise, Antidepressants medications, meditations, or other relaxation techniques.
For more information or to buy antidepressants, you can contact us anytime you need. We offer you free consultation 24*7.
Tags:
anxiety disorders
,
depression
,
Health Anxiety
,
panic attack
,
symptoms